Customer Review
5.0 out of 5 stars
By tim b on April 27, 2017
Format: Paperback|Verified Purchase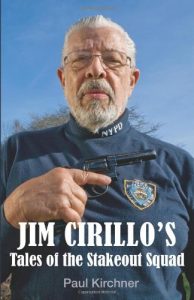 A guy I know suggested this book. I'm glad he did. You will meet a humble man that did some extraordinary things, and yet it was all to be a better police officer. Politics rears it's ugly head and life goes on. It does not diminish his contributions. As it tuns out, Jim's digs in 'upstate New York' weren't that far away… I wish I'd known this while I was there and he was still alive – it would been cool to meet him and pick his brain. Jim should be better known for his contributions, but since he likely won't be except in specific circles, read it here for yourself. Thank you Jim for your service.
© Copyright 2017, tim boehlert