Customer Review
5.0 out of 5 stars
By tim bon February 3, 2012
Format: Kindle Edition|Verified Purchase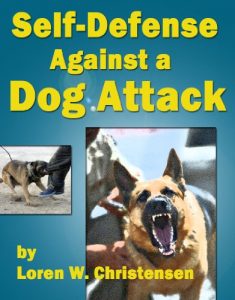 I'd like to start by saying that Loren is a friend – we've never met in person, but have kept in touch through the magic of the internet over the last few years. I'd also like to state that I am a Loren junky of sorts – I have a LOT of his books, and just a few have made it also to my e-book library to date. I have actually bought this e-book 3 times now! Once to read, once was most likely a mistake on my part – getting old and forgetful I guess – and now this newly revised variation!
So, my review is somewhat biased, but I'll be honest – I wouldn't write one if I couldn't be honest otherwise.
I started to read Loren's material about 3.5 years ago – in my search for knowledge that was relevant to my needs. I found one book, read it cover to cover, and then sought out more by this author. I think I currently own about HALF of his output, and funding being what it is lately, will just have to wait to fill in the holes. Loren is a very good author, puts out a lot of good and useful information that is easy to grasp, and applicable for my needs. Now I am a dog-owner, of recent ownership, and really have no need that I can see for any of the information that this book addresses. Nonetheless, it has a ton of good information, and I MAY need it someday – I own an anklebiter, and I guess that is definitely addressed herein.
As an author, Loren has put out over 40 books to date, probably closer to 50 I'm sure. He is also a video author, having put out several MA/LEO style videos for those of us looking to learn new skills and techniques, and add tools to our personal repertoire. His style is easy to read, and the information is not to be found elsewhere for the most part, at least in my opinion. Loren has re-written this piece form one of his books, and made it available as a separate entity, which I think is very useful. After reading this new book, I learned a lot more about how to deal with errant dogs in general, and now have a grasp on some things that I may be able to use to deter an attack, or fend off one that is underway.
Buy this book if you want to be able to walk your streets without fear. Follow Loren's suggestions and arm yourself with the knowledge and or tools provided therein. Buy this book if you want to learn more about what could possibly happen when you do go out for a walk – even if you think you know what to do. I'm sure that unless you've been a dog-handler (like Loren has), you're likely to have more than a few AHA moments, as I did. Buy this book if you want to add some more tools to your belt – knowing what to do is never a bad thing, right?
© Copyright 2012, tim boehlert