Customer Review
5.0 out of 5 stars
By tim b on September 28, 2014
Format: Kindle Edition|Verified Purchase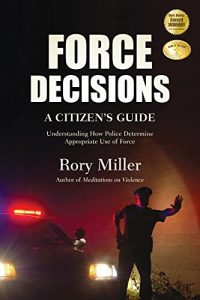 This book should be required reading in lieu of many recent events, including Ferguson. Don't believe the headlines, do your research and get all of the relevant facts BEFORE you criticize the next news event that mentions 'police brutality' or some other headline that is designed for one purpose only. Rory has laid out a roadmap for the layperson to understand how and why Police use force to obtain good outcomes. You may not agree the next time you read an ugly story, but you will at least be doing so from an informed position.
© Copyright 2014, tim boehlert