Customer Review
5.0 out of 5 stars
By tim b on April 27, 2017
Format: Paperback|Verified Purchase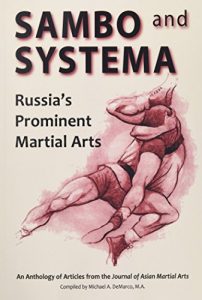 Here's a book that 'introduced' me to Systema, and removed the veil of misunderstanding. Sometimes that's what it takes. What I love are the writings of Kevin Secours here. I think they were culled form other sources, but at least it's all in one place, and easier to grab hold of. Kevin has demonstrated to my satisfaction that's he's not about smoke and mirrors, yet firmly grounded in providing a good education as a result of immersing himself in the arts. What comes out has been well-planned for his audience. Thank you Kevin!
© Copyright 2017, tim boehlert