Customer Review
5.0 out of 5 stars
By tim b on April 27, 2017
Format: Paperback|Verified Purchase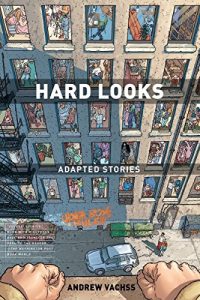 I've recently been introduced to the writings of Andrew Vachss. This is my THIRD copy of this book (somewhat for collectors value to me). It's really hard for me to explain who and what or even WHY Andrew is a big deal. The first few books left me with a sense of 'Wha?" And that's a very good thing. He made me think, he left me speechless, he makes me feel small and insignificant! HOW does a man like this think of some of his subject matter? DO the research and see WHO he is. It will start to click. To me there's nothing better than someone that can write an entire story in a few pages, and NOT leave you wanting to know more details – they are/were there. You don't have to fill in much as he's provided the framework. I can remember only one other writer that made me feel a sense of wonder like Mr. Vachss does. He's in great company, but this is HIS review. Buy ANY Vachss book, and you won't be disappointed, I guarantee that.
© Copyright 2017, tim boehlert