Customer Review
3.0 out of 5 stars
By tim b on April 27, 2017
Format: Paperback|Verified Purchase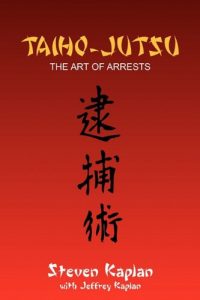 I wish I could be more upbeat about this. I am thankful that there is some good information here, but it wasn't what I thought. The author does a great job of telling us why his system is 'not' like this system, for over half the book. That's not a bad thing in context, but it's disappointing as some history is cool, but to try and compare his system with things we may never have heard of or even cared about, was just taking it a bit too far for my taste. Since this is NOT a well-known art, I'd have preferred learning more about WHY I might want to invest more of myself into learning about it. Instead, I was unable to find many references to the style, or schools that I might be referred to. It's just my personal pet peeve that you wasted time with all of the 'comparisons' and not really opening my eyes to what may be possible if I were to try and learn your system. The one good link I found, was to another another system, Miyama Ryu – a system where you can BUY materials to learn more. I've already invested my monies there, and am glad to know you approved of them. on that we agree. I hope that someday you might consider writing a book about your art, without the comparisons, for those of us looking for a hook-in to invest our monies!
© Copyright 2017, tim boehlert