Customer Review
5.0 out of 5 stars
By tim b on June 12, 2015
Format: Kindle Edition|Verified Purchase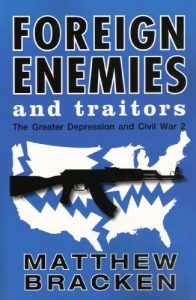 I don't usually read fiction, but this three-volume series hooked me. It's storyline is loosely based on recent historical events, pseudo-facts, and a lot of realism. It was hard to put down and thoroughly entertaining. The use of factual incidents and realistic depictions drew me into the storyline deeper and made it worth the time invested to finish it off. Thanks to the author for his service, and for his imagination and attention to details! Great read and highly recommended!
© Copyright 2015, tim boehlert