Customer Review
5.0 out of 5 stars
By tim b on June 27, 2015
Format: Kindle Edition|Verified Purchase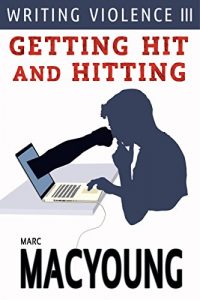 Marc MacYoung is one of the few people that I am aware of that not only writes primarily about violence, but has the experience to back it up. He's been there, grew up IN it, and survived to educate the rest of us. As someone that also deals with violence, regularly, I can honestly say that his words have changed my world. He has made it possible for me to make it through 7 turbulent years of disagreements, fights, conflict of every kind, and physical confrontations. I have a good-sized library now because of Marc's writing. I have an appreciation for violence because of Marc's writing. Yeah, that sounds odd, but it's true. When you are expected to deal with violence, you need to get educated in it. Marc's words and thoughts therein will help you get a lot of things you thought you already knew, you don't and he'll explain why. Avoidance is always stressed in many of the things that Marc points out – get the hell out, walk away, don't go there. But, if like me you haven't got that option, then keep reading and learning from an expert who has been-there-done-that, because he has on many fronts and in many 'venues.' Marc's books are a great investment.
© Copyright 2015, tim boehlert