Taking stock of the last year, and previous years opportunities leading up to today, and looking forward to new challenges and accomplishments in 2019.
Starting in 2011 I was fortunate through the wonders of serendipity to meet my teacher/trainer/sensei/friend, Avi Nardia. At that time I was still looking for better solutions to the problems that arise when you are required to address violence in some of it's many forms.
I'd started my search in 2009, and was lucky to find other like-minded professionals that had already done the hard work, and come out on the other side with new-found knowledge. And here's the kicker—they were all willing to share their knowledge.
In 2011 I'd started to venture a bit to share some of my knowledge and talents with some of those very same teachers.
I edited my first book by Peyton Quinn, after doing a read on another one of his novels. I was thrilled to be asked to help out, and the result is Musashi's: Book of Five Rings, In Plain English.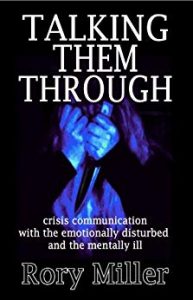 In 2012 I 'encouraged' some would say, but I know the author would agree, I pushed Rory Miller to put out one book that became Talking Them Through: Crisis Communication with the Emotionally Disturbed and the Mentally Ill. I asked a few of my contacts to also help provide feedback and input. I am so very blessed to have been able to contribute to a book that is close to home, and thankful to have found Rory. His work was the start of a journey.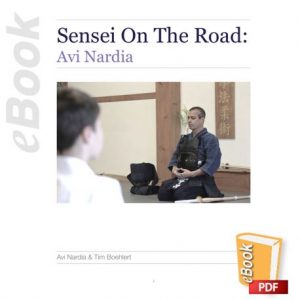 In 2017 A(well, really 2015.. wait, 2012… yeah, 2011) I was able to not only Edit, but contribute and co-write many of the stories found in 2017's Sensei On The Road, with Avi Nardia Sensei. This book is a compilation of many of our published articles (Budo International and Conflict Research Group International) that we were lucky to have a chance to do, plus other material that Avi put together outlining just some of his travels around the world training.
In 2017, I was again sparked to get re-involved in doing research on Active Shooter events and subsequent training. I stepped up my professional credentials a notch and got re-involved in the community's response. In January, I read a new book on the subject by Aaron Jannetti, and wrote a review for him on Amazon.com, which I think was received well by the author. Immersing yourself in these events is difficult at best. Reading his book brought out some of that difficulty, but in a very good way. His work and his efforts are to be applauded. To my knowledge his work is the first that I've seen that is truly on the right road to getting help out into the community that needs to read it, hear it, see it and experience it. Kudos Aaron.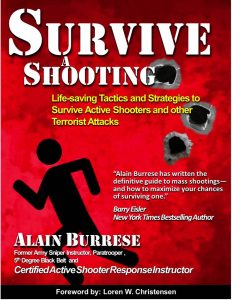 In early summer 2018, I was asked by author
Alain Burrese
if I'd help him with his forthcoming Surviving a Shooter book. As with Rory's book, I added my two cents, did a lot of editing, and I think his book is another one that needs to see the light of day for those seeking answers to the AS event. Alain is a trainer in this area of expertise as well, and has come up with a good book that will surely help others.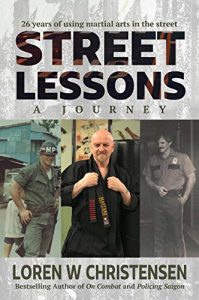 In late fall (early winter?) I was asked by Loren W. Christensen if I'd help him with some editing for a new book that he'd been working on. Loren is also one of my early influences, and fluent and frequent resources that was able to keep me safe in a violent environment for many years through his writing and teaching output. He had been working on a book and started to send me chunks of it. I not only helped out, but learned at the same time. Loren really doesn't need anything more than just another set of four-eyes like mine before he releases any of his work. Truly. Not only is he a great teacher, but a mentor as well, and a very prolific author – with over 60 published titles to date. A very humbling experience, for which I am grateful.
©Copyright 2018, tim boehlert