Customer Review
1.0 out of 5 stars
By tim b on August 1, 2017
Format: Kindle Edition|Verified Purchase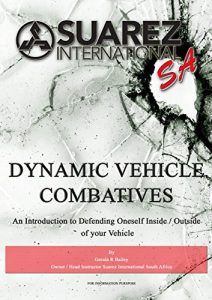 Gotta complain about how poorly this book starts out – five to six chapters of fluff, either regurgitated info most should already know based on the subject matter or irrelevant to same. Typos, bad grammar, incomplete sentences, unfinished thoughts and yes, advertisements/endorsements for Suarez knives! Who's the Editor on this anyway? It seemed like the editor had no idea what the book was supposed to be about OR didn't know the subject matter?
Then we have to sit through OODA loop and basic car maintenance? I've reached CH 7 and have to sift through basic stances and grips, seatbelt reminders, and good driving tips? I was expecting so much more… maybe near the end of the book the price can be justified… not holding out hope though. Gabe, you should be embarrassed that this made it through to publication in this state.
Update: Nope, very little of use here. Yes, there are a few 'tips', but I guess since the author is touted as an 'expert' and coupled with the SI branding, I'd expected much, much more. Very disappointed with this purchase, and the format seems NOT to be standard (epub, pdf) – this it's not editable, nor can you mark it up or highlight, rendering it totally useless, IMO. This really is more for beginners if that… shame.
© Copyright 2017, tim boehlert