Customer Review
5.0 out of 5 stars
By tim b on April 2, 2015
Format: Kindle Edition|Verified Purchase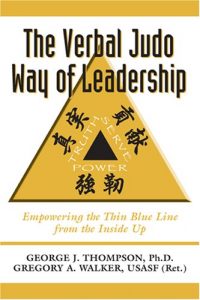 I've been interested in Doc's work since finding him in 2008. This is BOOK #4 in a series of Verbal Judo offerings. Sadly, Doc passed in 2011, but his legacy lives on through his output and teaching. You don't have to be LEO to benefit from Doc's words – this stuff works in everyday life!
© Copyright 2015, tim boehlert